As I am preparing to teach another session on Revit Railings I noticed another small quirk.  Again in this example I am using railing supports to act as balusters, a great option when dealing with glass panel.
In this image I have a support to look like gasketing material as well as glass supports, these are associated to the U track handrail.  This allows for the glass seam to be unpinned and moved to any desired location.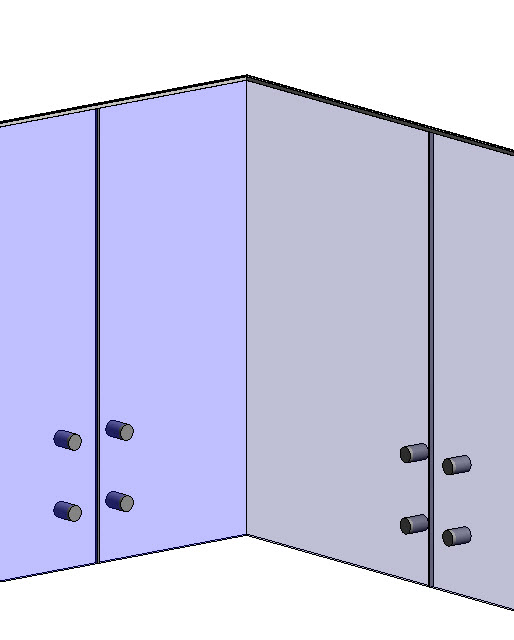 The quirk arises when the handrail has a value for a fillet radius, even though the Default Join is set to Miter.  If the support is unpinned and moved it will move along the radius as if the value were set to Fillet no Miter.